Sire: Big Dog
Dam: King Pin x Leo (Lion King's Twin)
Owned with Stonecyper Show Sheep
We had the opportunity to purchase 1/2 interest in Hot Dog this last summer from Larry DeSpain.
Hot Dog is a perfect fit for our operation. His dam is the twin sister to Lion King. I had the opportunity to see her before she went to
Sedalia that summer and she is still one of the wildest muscled sheep I've seen. Huge racked and tons of bone. My first thought when I
first saw Hot Dog is Stout! He has worlds of bone and foot along with his muscle shape. We bred a few early ewes to him and almost all
of our 2016 ewe lambs.

Sermon x Composure
Purchased 1/2 interest from Jefferey Club Lambs



Jaime and I visited Shawn Jefferey's place last Easter weekend and we immediately felt this sheep needed to be part of our breeding program.
He is structurally great but adds an added muscle shape we needed. His rack is big and stand's up right behind his shoulder.
So far, his 2016 lambs are exciting, round bodied, big racked with lots of hip and leg shape.
Touchstone (Miller) x Wade (Cash x 2001)



Jaime's family, Bobinmyer's in Nebraska, let us use this unique breeding piece last year for 2015 lambs and he made a huge impact for us.
We kept an elite set of ewe lambs out of him. He added a tremendous amount of body shape, width, shag and muscle while moderating size.
One of his best daughters won the Wether/Sire Dam Open Show at the Wyoming State Fair.
Look for lambs out of his daughters in March of 2016.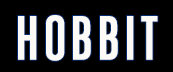 Bone x Leo
1/2 Interest purchased from Crego livestock in Colorado.



A very shaggy, hampy, addition to our ram battery.
His lambs look great with a tremendous amount of shape and bone.


Lion King x Monster Truck (Winfrey)
We kept a great keeper ram lamb last summer who is the twin brother to the Champion Bred and Fed
at the Wyoming State Fair shown by the Hale's family. A big hipped, powerful sheep with great bone.

Holey Moley x Bullet
QR x NN
Raised by Allred/Elliott
Owned with Carlisle Club Lambs

Cowboy Up was the 2012 Champion Hampshire Ram at the 2012 Crossroads Sale in Utah. We were in search of a ram to complement Lion King and we found a great fit. Cowboy Up was one of the most massive hipped sheep I have ever seen. His upper pin width is unmatched and the shape to his lower leg and stifle is truly unique. He had a great hide and a firm, crisp touch. Couple this with a wide, square loin and some shag and we were immediately impressed. Don't be worried about spots in the picture. He was a pen mate with Clay's "Battle Scar" and they both came down with fungus about mid summer. Cowboy Up settled close to 40 ewes this fall before we lost him. We will only get one lamb crop out of this guy, but we are excited for the lambs to hit the ground this winter!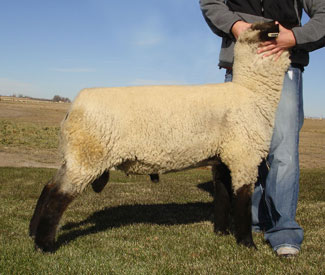 KING PIN X LEO
OWNED WITH SIMPSON LIVESTOCK

We have been looking for a foundation buck at Jason's for several years and realized upon first look that was definitely the direction we needed to go. He is powerful and correct in one package, and has already added a great deal of quality to our flock. He has a huge hip and pin set with one of the biggest racks we've seen. He should add a tremendous amount of stifle and leg shape, bone, body dimension and the coveted round body shape of today. We are very excited to combine the King Pin and Leo lines into one tremendous stud buck. His twin sister was a class winner last summer in Sedalia and he has received many compliments on the farm this year. Thanks to Simpson Livestock for allowing us to purchase 1/2 interest in Lion King. His 2012 lambs look the part and we are excited to see them win throughout the summer!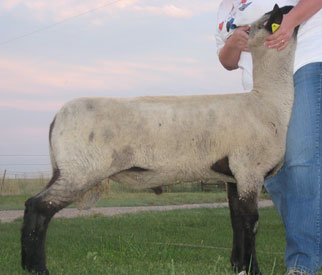 endeavor x leverage
PURCHASED FROM ALLRED/ELLIOTT

We teamed up with Darrick Chabot to buy this ram with the idea of making females and keeping replacements. He did a great job for us and we have a whole host of his daughters in production. They are consistent in the fact that they are great in their hip structure, big racked and great producers. These daughters have proven to be very valuable this spring with the first crop of Lion Kings on the ground out of the Integrity daughters.
grand Champion
2016 Albany County Fair - WY

Shown by Kirby Hales
Sired by Hot Dog



Grand Champion
2016 Laramie, WY & Walden, CO Jackpots

Shown by Kirby Hales
Sired by Hot Dog

Champion Ultrasound
2016 Natrona County Fair

Shown by Miranda Dickinson
Sired by Preacher



CHAMPION WETHER DAM


2015 Wyoming State Fair Open Show

Divergent x Hornecker 0135 (Winfrey, Monster Truck)

Grand Champion Market Lamb
2014 Natrona County Fair in Casper, WY

Shown By Savanah Householder
Sired by Buck Commander



grand Champion pen of two
2014 Natrona County Fair in Casper, WY

Shown By Jessie Jacob and Savannah Householder
Twin Wethers Sired By Buck Commander



Grand & reserve wy bred & fed
2013 Wyoming State Fair

Grand shown by Colby Hales (right)
Reserve shown by Jess Oldham (left)
Congratulations and great job!



Champion Overall Market Lamb
2013 Fremont County Fair, Wyoming

Shown by Jess Oldham
Sired by Lion King



Champion Overall Market Lamb
2013 Albany County Fair, Wyoming

Shown by Colby Hales
Sired by Lion King



supreme overall breeding ewe
2013 Fremont County Fair, Wyoming

Shown by Jess Oldham
Sired by Cowboy Up



Champion Overall Market Lamb
2013 Hot Springs County Fair

Shown by Harley Rhodes
Sired by Cowboy Up



Division 5 Winner
2012 Wyoming State Fair

Sired by Swamp Donkey 9103
Shown by Mikayla McNamee



Grand Champion
2012 Fremont County Fair

Sired by Swamp Donkey 9103
Shown by Jess Oldham



Grand Champion
2012 Hot Springs County Fair

Sired by Lion King
Shown by Strite Daniels

Reserve Champion Blackface
2012 Hot Spring County Fair

Sired by Lion King
Shown by Strite Daniels


Reserve Lightweight Division Winner
2012 Goshen County Fair

Sired by Lion King
Shown by Zane Mackey

Champion Carcass Lamb
2012 Natrona County Fair

Sired by Swamp Donkey 9103
Shown by Paige Romsa


reserve GRAND CHAMPION
2010 WYOMING STATE FAIR
GRAND CHAMPION
2010 WYOMING BRED & FED
2010 NATRONA COUNTY FAIR

Swamp Donkey 9103 X Revolution (Chabot)
Purchased and Shown by Kaycee Vollmar - Casper, WY
Congratulations Kaycee and thanks for all your hard work over the years!

GRAND CHAMPION
2011 NATRONA COUNTY FAIR - CASPER, WY

Shown by Madisen Hornecker
Sired by Swamp Donkey 9103

reserve GRAND CHAMPION
2010 WEBER COUNTY FAIR - UT
2010 WYOMING CLUB LAMB ASSOCIATION JACKPOT

Shown by Oelke Family
Sired by Bones

GRAND CHAMPION
2008 WYOMING STATE FAIR

FnA son from Burch x Revolution (Blue Print from Chabot)
Shown by Sunny Raper